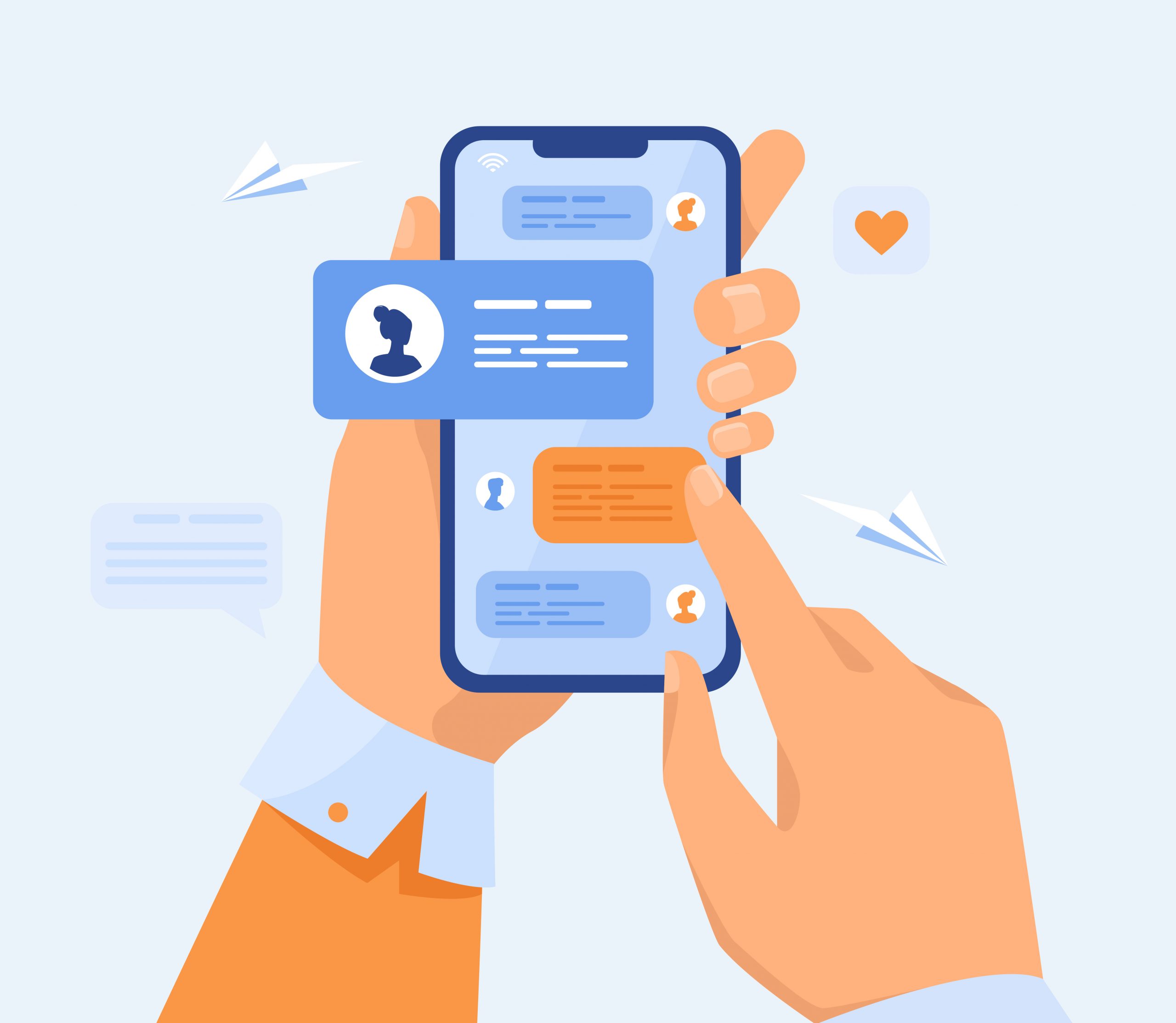 OTT Channels
OTT (over-the-top) channels, like Facebook Messenger, WeChat, Viber, and WhatsApp, bring another level of enrichment, reach and security features to messaging and they are the future of communications.
In this article, you can learn more about the importance of multichannel messages and their role in key communications as well as some suggestions on how to implement this by yourself. SMS has been known to be a reliable and effective messaging channel. As the market has been developed, people's habits have changed and the world has evolved, new channels have emerged. They are often more relevant to certain customers, though, SMS still plays a large role in communications
Why use OTT channels?
More and more people, especially younger generations, prefer to send and receive messages using these OTT channels for a variety of reasons, such as:
OTT channels provide a comprehensive solution where customers can do everything in one place, like asking questions, viewing pictures and videos, getting directions, or clicking on links.
Users can participate in group chats, start conversations, or receive messages.
Users are able to engage in a deeper level by sharing various types of media and reacting to content.
The only thing needed for multichannel communications is an internet connection, often meaning that they are cheaper than SMS in some countries
OTT channels can be accessed across devices, whether that is on a computer, mobile phone, or tablet.
There are, also, several reasons why your company should implement OTT channels. Based on the popularity of these channels, you increase the chance of reaching your target group, while also adding value and a richer customer dialogue. By using these channels, you can get:
Reach
WhatsApp has over 2 billion global user
Viber has over 1 billion users
Facebook Messenger has more than 1.3 billion users
SMS is app-independent and doesn't require an internet connectio
Attention
By communicating on the preferred channels of customers, you can capture their attention better
Channels enable rich features, meaning your content is more engaging
SMS has an opening rate of 98% and a read rate within 3 minutes
Security
Many channels offer GDPR compliance
Apps, like WhatsApp, are end-to-end encrypted
Several channels allow you to connect your brand and logo, so customers can trust the message is safe
Ease of Use
OTT channels gather all features and functions into one channel
Ability to have a two-way dialogu
By using OTT, you are not only being present and available in several communication channels, but you are, also, leaving it up to the customer to decide where they want to be reached. With OTTs you can gather all features and functions into one channel. With WhatsApp you can send documents like contracts, videos with instructions or audio recordings of conversations. You can
show locations like pick-up points
give instant customer feedback
use notifications for delivery, services, and other inquiries.
This two-way interaction creates an enriched customer dialogue in the preferred channel of the consumer.