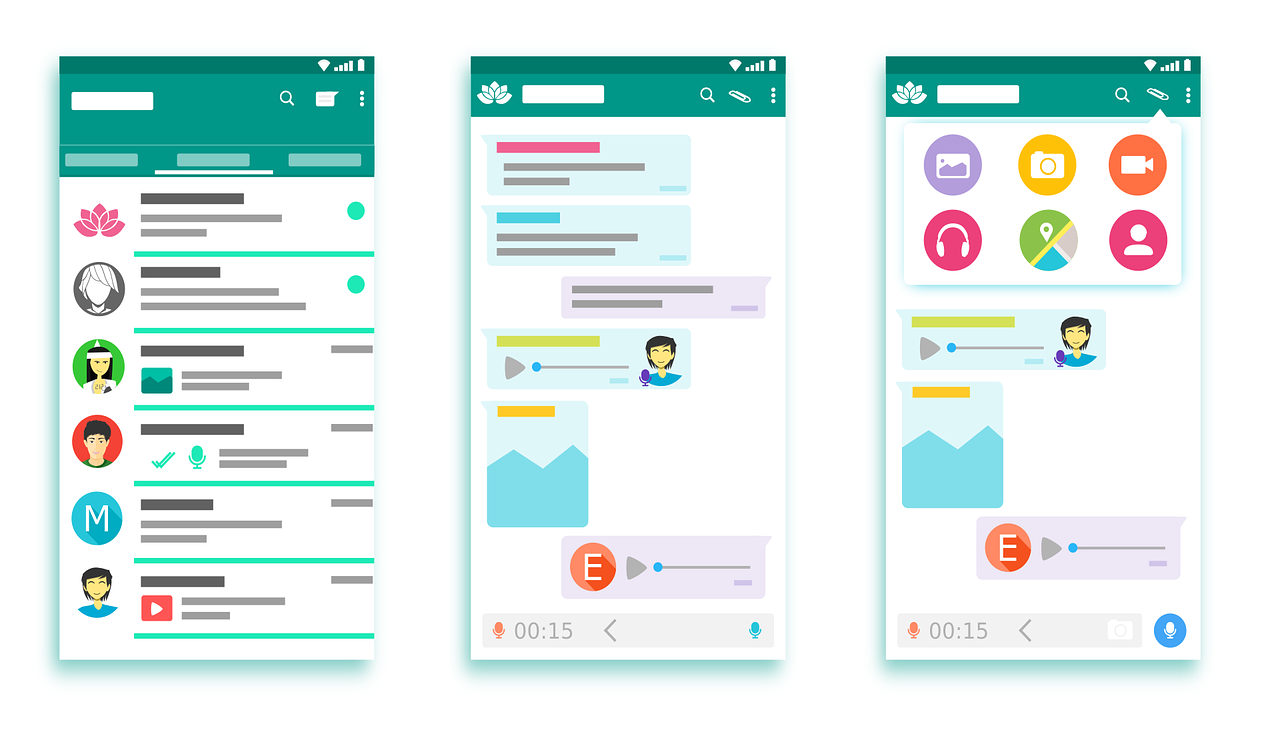 IMA-HUB and Facebook merger of Messenger, WhatsApp, and Instagram Messaging Platforms.
When mSensis back to the first quarter of 2015 submitted the proposal of IMA-HUB, a cross-messaging platform integration so that each user to use the best messaging app for their needs, to the Horizon 2020 Research and Innovation Framework Program, through the SME Instrument Funding scheme, for which it received the seal of excellence, it seemed to be very difficult to convince that messaging platforms can interconnect.
In January 2019, The New York Times reported that Facebook is planning to integrate its messaging functionalities on Messenger, Instagram and WhatsApp, a service that would enable users to send messages between the apps, with all the existing functionality and tools available across the three apps. The integration is scheduled for release late this year or early the following one, and it would mark a significant change for the three tools with a collective of 3.8 billion monthly active users.
It is a fact that Facebook acquired Instagram for $1 billion in 2012, and bought WhatsApp in 2014 for $19 billion.
Facebook has, also, taken the next big step in its messaging integration plan by announcing a new cross-messaging functionality that will link Messenger and Instagram Direct, in various ways at the end of September in 2020. As explained by Facebook:
"We're connecting the Messenger and Instagram experience to bring some of the best Messenger features to Instagram – so you have access to the best messaging experience, no matter which app you use."
The merge combines WhatsApp, Facebook Messenger, and Instagram's chat feature into one back-end, while keeping each of the three apps distinctly separate to the user. It means that users can communicate to each other in the same conversation from different apps.
The implementation of the merger is similar to the Communication Service Platform (CSP) of IMA-HUB which is planned to be used as the back-end by many messaging apps. These apps will be using it, while it will, also, provide cross-app messaging to the users of different apps.
Why is Facebook implementing this merge?
As early as January last year, Zuckerberg has been talking about the potential benefits of integrating the underlying infrastructure of these apps, saying; "The first reason I'm excited is moving more to end to end encryption by default in our products". It will also add some minor functionality to each app, such as the addition of Instagram's 'Watch Together' feature to Messenger. Along with additions like these, the change is largely being billed as an added convenience for users, who no longer need to remember which app they are using for which conversation—all conversations will be accessible on any app. But Facebook's primary goals are certainly less focused on functionality, and they have maintained that their main reason for pushing the merger is in fact end-to-end encryption across all platforms. Facebook has made clear its plans to unify the messaging platforms of its hugely popular apps to allow cross-messaging among Messenger, Instagram, and WhatsApp. Facebook was said to be rebuilding the underlying infrastructure so users who were on only one of its apps could connect to others using different Facebook apps. By integrating its most popular apps, Facebook may be able to compete more directly with Apple's iMessage.
Who could benefit from Facebook move?
Business and digital marketers could benefit for all the reasons below:
The first relates to chatbots – as chatbot adoption grows, businesses will be able to message their customers, regardless of which messaging platform they are using – the change would appear to extend the reach of a Facebook Messenger chatbot to a significantly larger and more geographically, and demographically, diverse population, which creates a compelling case for businesses to engage and communicate with their customers via chat.
The second concerns digital marketing. Email marketing is a +$100-Billion-dollar industry – yet email marketing itself is mostly awful. There is no credible alternative to email for business-to-consumer communications due to user fragmentation. Everyone uses email, yet people use so many different messaging platforms. Merging messaging functionality across these three enormously popular applications would create a messaging system that could potentially rival the ubiquity of email. Businesses could reach most internet users, while users could look forward to the elimination of spam, since Facebook requires that users opt-in to receive messages from businesses.
And, finally, the third relates the use of new services, not only messaging, but also, buying goods, calling a taxi(ride) service, ordering lunch, etc. (services like WeChat). If Facebook could consolidate messaging utilization, more and more business could roll out business services on top of that platform.
What will be the implications to the other messaging platforms?
Existing messaging platforms such as Viber, WeChat, Skype, Line, Telegram and KiK could either follow consolidation strategy through merger and acquisitions or an organic growth strategy. In the first case, it will be easy to follow a similar strategy with Facebook and CSP service of IMA-HUB by integrating the back-end. However, if they go with the organic growth strategy, it is obvious that a new kind of service to interconnect for providing cross-app communication and cross-app feature usage from users with different apps will fill the gap. The Hub service of the IMA-HUB project is a similar service which will allow the cross-app user communication and feature expansion. As an example, WeChat, which is used like an alternative to a web browser – not just for messaging, but also to buy clothing, call a ride-sharing service, order lunch, etc. No such service exists in Western markets, at least partly due to user fragmentation across messaging platforms. This could be enormously valuable to messaging platforms.
We think that both services of IMA-HUB CSP and HUB are relevant today in order to interconnect either the back-end of messaging apps or messaging platforms creating additional value to the messaging platforms and an improved customer experience to the end-users introducing cross platform connectivity, new similar features, and services.